Web Press & Sheet Fed Magazine Printing Company.
For Monthly Print of your Magazine.
We provide full-service Web Press and Sheetfed Magazine Printing services to clients that are looking for the best print pricing in the industry, education on what to choose, and the best quality possible.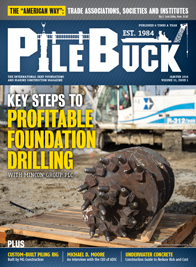 See What Our Magazine Printing Clients Say Below!
Online Design Club Saved me $36,000 after a simple call to have them analyze my current print costs. I print 10,000 copies 6 times per year and still saved a ton of money. They knew exactly who to call to get my pricing down, keep my quality the same, and help me understand more about the process of printing. If you want to print a magazine, this is the right place.
Alex Smoot
CEO, Pile Buck Magazine
Why choose us as your magazine Printing company?
We have spent years understanding the best solutions for web press and sheetfed magazine printing. Our on-staff magazine printing experts have spent the time qualifying all of the largest magazine printers in the USA. We have identified what companies do the best job for each and every printing scenario.
Get The Best Magazine Printing Pricing In The Industry, With 1 Call!
We can instantly understand how to save you 5 to 6 figures on magazine printing simply by analyzing your current print specifications and getting you onboard with our bulk pricing contract. When you contact us, we get you a discount on the current volume that we print. It's like telling the printer that you want 10 million copies a month, we get the best price, hands down.
Best Magazine Printing Companies in USA.
When you work with us, we don't just send you to a random printer… We will get on a call with our printer and make sure you are in the best of hands, have the best magazine printing pricing in the USA, get the payment terms that best suite your needs, and start printing with confidence. If you already have a magazine and are looking to save money, simply send us your current magazine print specs and we will save you BIG MONEY.
We are different from other Web Press and Sheet Fed Magazine Printing Companies because When you Print With Us, You Get Discounted Pricing Based On Our Book of Clients. It's Like Getting a Quote for 10 Million Magazines a Month!
Contact us Now, Get the best Pricing available with the best Quality Web Press or Sheetfed Magazine Printing:
keyboard_arrow_leftPrevious
Nextkeyboard_arrow_right
Let's Talk About Web Press or Sheetfed Magazine Printing: 888-343-0403
Online Design Club is an Official Design Partner of ISSUU
After we help save our clients tons of money on the actual print, often times we are also able to save them BIG Bucks by switching to the #1 online magazine publishing company. Enjoy the best online platform in the world, advanced analytics, links for premium advertisements to help monetise your magazine online and more.
Issuu is the world's largest digital discovery and publishing platform, attracting more than 100 million unique visitors per month. Issuu enables anyone — from independent creators to global brands — to share, measure and monetize their editorial, catalog or marketing content. Issuu, founded in 2006, is headquartered in Palo Alto, with offices in Copenhagen, Berlin, and New York City. For more information, please visit: www.issuu.com.
Want to Publish Your Magazine Online?
If you're not looking to have us design a custom magazine or provide you the best magazine printing pricing available, our partner, ISSUU offers the perfect solution for digital magazine publication. Enjoy 10% off ISSUU's World-Class Publisher Tools.