April 1, 2023
Posted by:

Online Design Club

Category:

Logo Design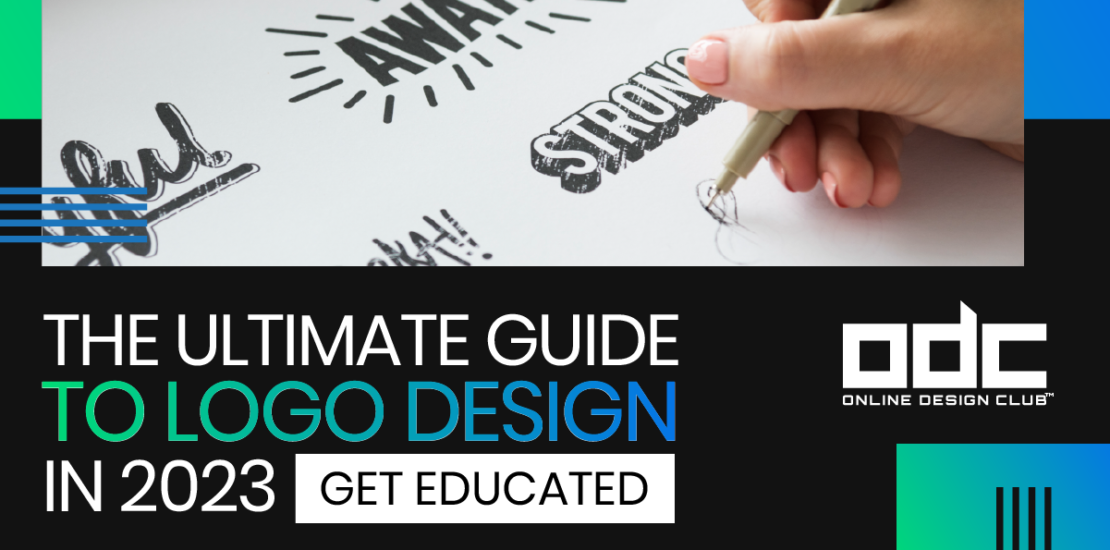 The Ultimate Guide to Logo Design in 2023: Capitalize on the Top Trends for a Powerful Brand Identity
In an ever-changing digital landscape, it's crucial to stay ahead of the curve to ensure your brand remains relevant and competitive. One of the most effective ways to achieve this is by embracing the latest logo design trends. A well-designed logo is the cornerstone of your brand's identity, and it can make a lasting impression on your target audience. In this comprehensive guide, we'll explore the top logo design trends of 2023, discuss how they can benefit your brand, and help you create a logo that not only resonates with your audience but also drives sales.
Simplicity and Minimalism
Minimalism continues to dominate the design world, and for a good reason. A simple, yet powerful logo can communicate your brand's message effectively and create a memorable impression. Embrace the power of minimalism by using clean lines, geometric shapes, and a limited color palette.
Responsive and Adaptive Logos
In 2023, it's essential to have a logo that can adapt to different platforms and screen sizes. Responsive and adaptive logos ensure a consistent visual identity across devices, providing an optimized user experience that translates into increased brand recognition and loyalty.
Bold and Saturated Colors
Make a statement with your logo by using bold and saturated colors. This trend is all about creating visual impact and drawing attention to your brand. Choose colors that complement your brand's personality and reflect the emotion you want to evoke in your audience.
Hand-drawn and Organic Elements
Hand-drawn and organic elements can add a personal touch to your logo, making your brand appear more approachable and authentic. Incorporate these elements into your design to create a logo that feels human and connects with your audience on an emotional level.
Animated Logos
Animated logos are becoming increasingly popular as a way to engage users and make a lasting impression. An eye-catching animated logo can help your brand stand out and create a sense of dynamism that keeps users coming back for more.
Gradients and Duotones
Gradients and duotones are a great way to add depth and visual interest to your logo design. This trend can be used to create a sense of movement and energy, or to highlight specific elements of your logo for added impact.
To sum up, the key to a successful logo design in 2023 lies in embracing the latest trends and applying them in a way that aligns with your brand's identity and values. By keeping these trends in mind and working with a professional logo design company, you can create a powerful and memorable logo that not only resonates with your audience but also drives sales.
Ready to elevate your brand's identity with a cutting-edge logo design? Purchase a logo design today and take the first step towards creating a logo that captures the essence of your brand and stands out in a crowded marketplace.
key Takeaways:
What are the top logo design trends for 2023?
Top logo design trends for 2023 include minimalism, geometric shapes, responsive design, hand-drawn elements, 3D effects, gradients, and animated logos. These trends contribute to creating powerful brand identities that capture attention, evoke emotions, and resonate with the target audience.
How can businesses capitalize on these logo design trends?
Businesses can capitalize on these logo design trends by understanding their target audience, aligning the logo with their brand identity and values, and working with experienced designers. Incorporating these trends strategically and innovatively can result in a compelling logo that sets a brand apart from the competition and fosters brand recognition.