December 6, 2016
Posted by:

Online Design Club

Category:

Website Design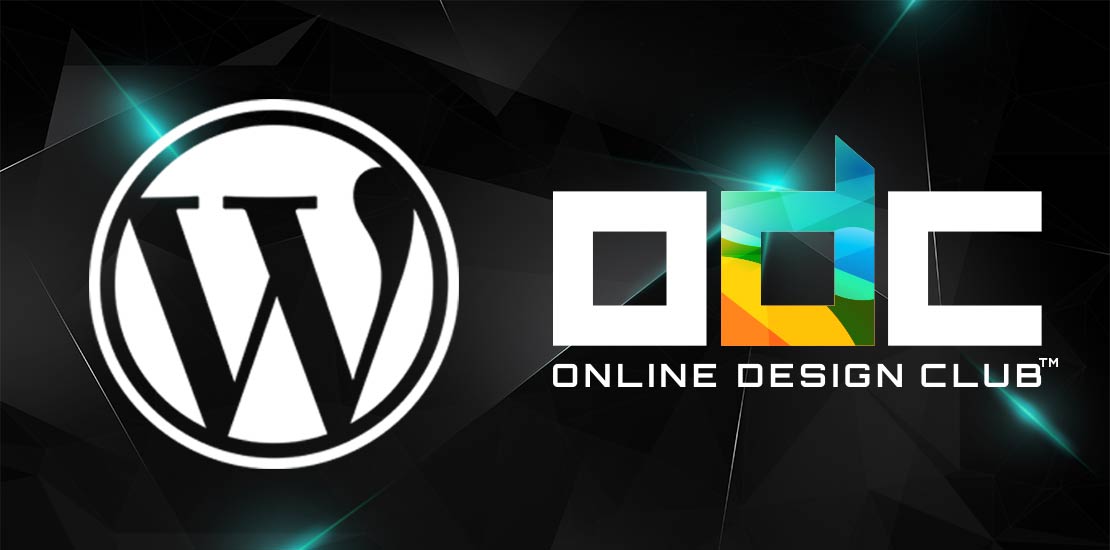 Over the years we have clients that ask if we can provide  WordPress Website Design using a completely customized theme. The answer is yes, but is that something that you really want? I think this is a question that everyone needs to ask themselves when investing in a WordPress website. In this article, I will discuss the pros and cons of custom themes and the results that will happen if a custom theme is your decision.
WordPress Website Design Updates and Theme Updates
First, let's talk about WordPress website updates. I know that we don't think that updates are something that should be a determining factor of what type of site to build, I say it definitely is. WordPress like any other CMS website has an update usually right around twice per month. Each time that those updates are released, new features can be included, WordPress code can be optimized, or most important, vulnerabilities might have been identified in the framework, and that scheduled update will close the door. The same thing goes for plugins.
When it comes to WordPress website updates, they are crucial. I remember around two years ago, a slider plugin that many (75% of WordPress users) people were using had a vulnerability, and that caused significant issues. Everyone was showing hate messages of terror instead of the normal business website they were used to. It is imperative to have updates take place regularly, and have an off-site and off server backup plan. We can help with this, call us at 888-343-0403 and let's discuss your best case options.
Why and How to Use WordPress Website Design Theme Framework
The benefit of selecting a theme is that it will cost less to build the site, you will have out of the box page templates, and most important, the updates are included by the theme developer. So when WordPress releases an update, most times theme company will follow up with an update usually within a week. Using that theme as mainly a header and footer and customizing everything in between can allow for an easy update without custom coding. If you must code something custom, then do it in a child theme so that you can still take advantage of the theme update. Other benefits of using a theme are that it takes less time to build, quick setup, and much more. The reason why we use theme framework is not that we are lazy, it's because we want a good experience for our clients after the site is developed that doesn't cost thousands of dollars per month to maintain.
How do I get a customized look with a WordPress Website Design theme?
Make sure that your developer is using a page builder, and one that is reliable. Page builders allow for extreme customization of everything between the header and footer of the site, and come with some cool plug and play functionality. Whether you as the client will manage the website or your developer will, having a page builder will save time and look beautiful. One page builder that I like to install on my client sites is WP Bakery's Visual Composer. Its great out of the box and has a lot of plug and play features. From a business perspective, this can save time and money and also allow for ease of customization to give your new site that customized look that you wanted.
Creating a custom WordPress Website Design theme and what to expect
Custom WordPress Website Design themes are very cool and can be eye-catching if you are looking for something artsy. If you're developing a corporate site, a custom theme is not needed. So many theme developers have created amazing business templates that you should easily be able to find something that will give your company a fantastic presence and not break the bank on continuous development costs to keep up with WordPress.
If you decide to go the custom route, the cool thing is that all design aspects are custom so if you are a cartoon site looking for something that screams kids and colors, you can make it your own. I would budget about $250 – 400 per month in development costs just to ensure that you have what's needed to keep the theme progressing as WordPress releases new functionality or security. Custom themes are neat and very time-consuming. Now that you have something so unique and you own it, it's your job to keep it updated as time goes on. I would suggest that you get a maintenance contract with your agency so that you have the time allocated for these changes. Keep in mind that moving agencies is also tricky because they are not familiar with how the other agency developed your theme and it could take them some time to learn the complexity of that specific theme. It's like taking a Ferrari to a Porsche dealer; they will get the job done, but they won't dive right in and know the car like they should. I would also like to point out that theme framework is developed to allow publishers, not coders to log in to WordPress and publish content. This can be very important and should be communicated to the agency if that's something you plan on doing. Many times they will miss coding things in like post thumbnail and other key factors that allow a non-coder to log in and upload an image and have it post to an article, the category page, and the homepage. Otherwise, you will have to call your development team every time you want to change anything. Some people prefer that, and others think that they want to maintain the site. Make that clear, or you will be surprised.
WordPress Website Design… Custom Theme or Template?
Overall, I am sure after reading this article you understand that it take money, time, and focus to ensure that your customized theme will run well and be secure. I am sure the artistic crowd might not care about the money and wants to achieve ultimate creativity; this will be artistically rewarding but costly. If you  are thinking about building a website in WordPress and would like our professional opinion on what might be the best approach, please visit  our WordPress Website Design page and feel free to contact us for a free quote or current website analysis. Our goal is to take a complex process like website design and allow our clients to enjoy the process from start to finish. At the Online Design club, we want you to feel like our team is an extension of your business here to assist with any Website Development or Graphic Design needs.  We also offer WordPress hosting plans including backups and full website management for a low monthly rate.